Are you confused, overwhelmed and feeling stuck in old patterns?
✧ course description ✧
This comprehensive course provides a unique solution that goes beyond the basics of microdosing and addresses the root cause of your challenges - your mindset, beliefs, and habits.
This 30-day challenge consists of two major components: mastering microdosing and mastering yourself (mindset, goals, habits, emotions). It is not just an introduction to how to microdose, but also a journey of raising your awareness on how to operate on a high level, what are some limiting beliefs, and habits that might keep you stuck.
With a proven track record of success, this program is designed to help you raise your awareness, challenge limiting beliefs, and cultivate positive habits.
This is more than just an introduction to microdosing, it's a journey of self-discovery and transformation.
Take the first step towards unlocking your full potential by enrolling in our course today.
Invest in yourself and experience the difference a transformed mindset can make in your life.



✧ What are people saying ✧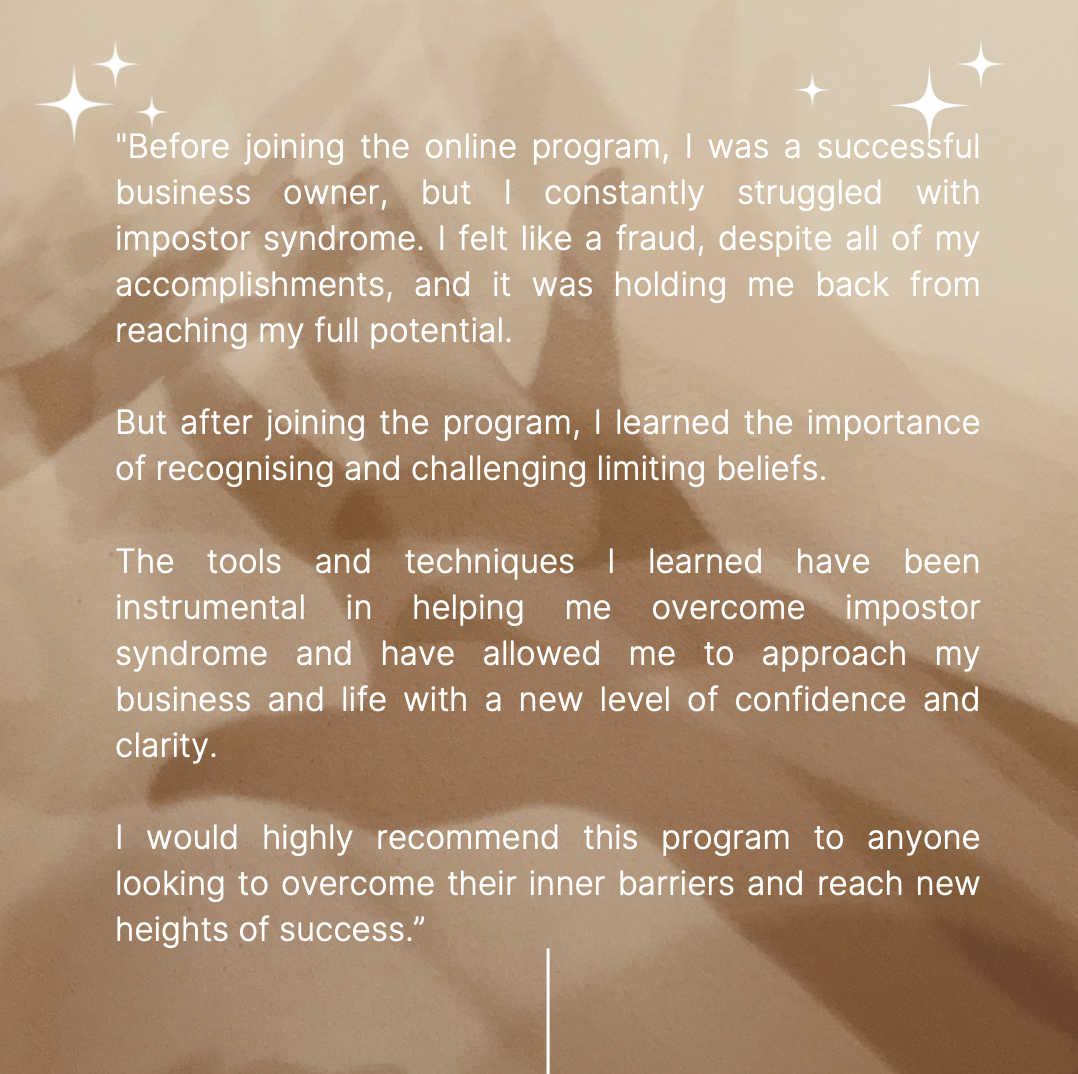 Entrepreneur - Colleen H. - Texas, US
struggle: impostor syndrome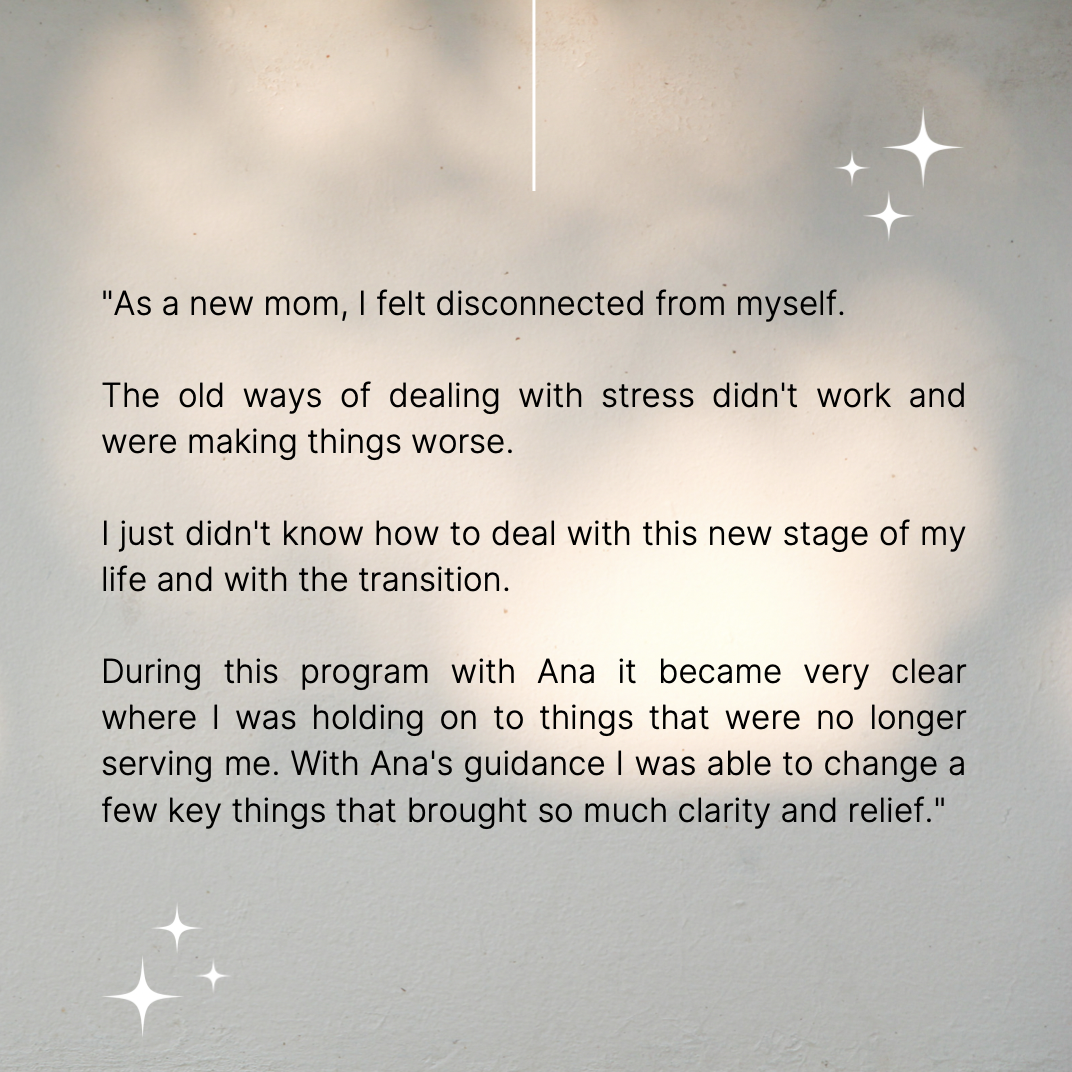 Mompreneur - Talyn S. - Utah, US
struggle: lack of connection to self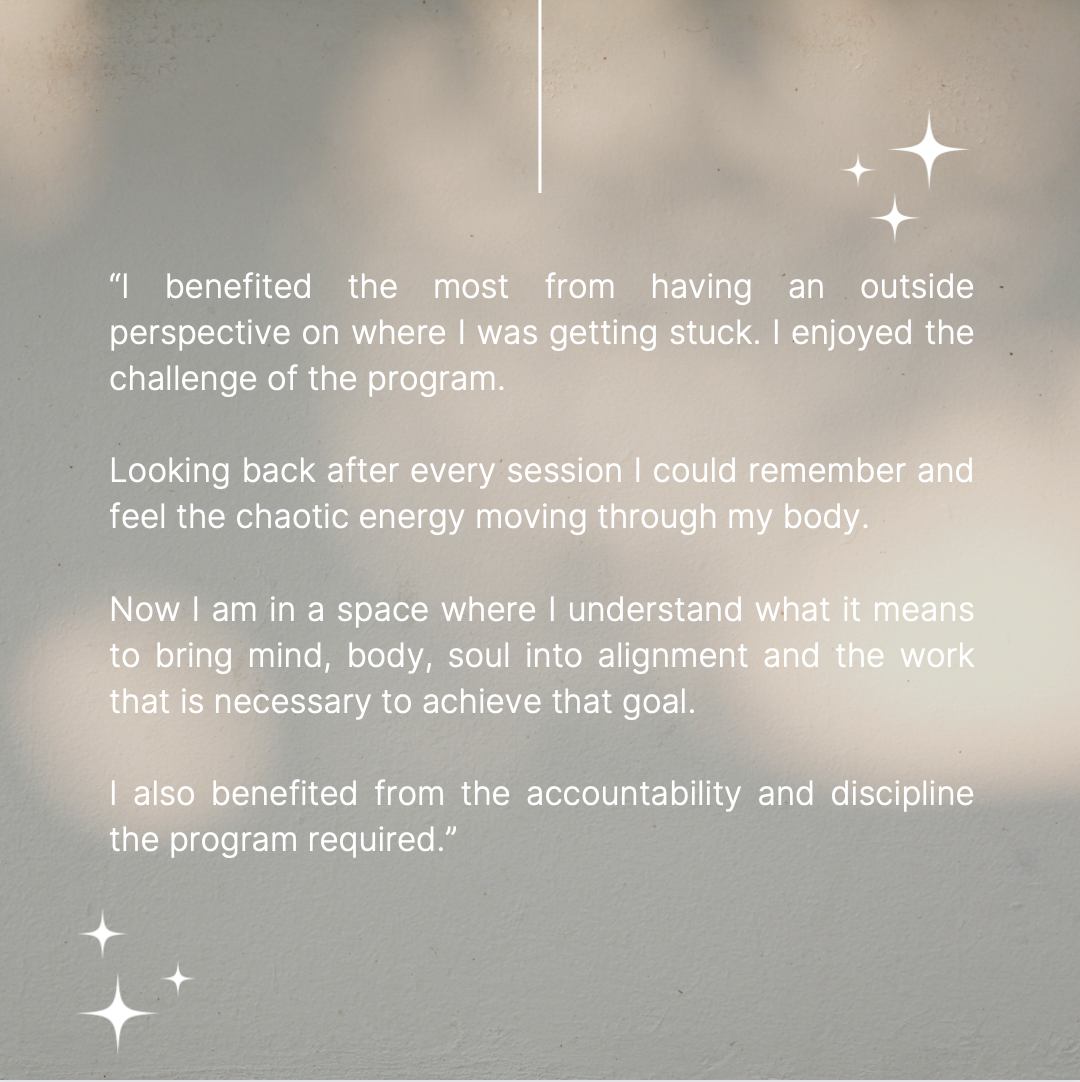 CEO & Founder - Chase H. - Utah, US
struggle: feeling stuck and lack of clarity
What you'll get out of this 30-day challenge
✧ life-long, transferable skills ✧
Increased self-awareness: Participants will learn to understand and identify their own limiting beliefs and habits, helping them to make lasting changes in their lives.
Improved mindset: Participants will learn how to cultivate a positive and flexible mindset, making it easier to overcome challenges and reach their goals.
Better habits: Participants will learn how to establish new, empowering habits, and break old, limiting patterns, helping them to make lasting positive changes in their life.
Overcoming impostor syndrome: Participants will learn techniques for recognizing and overcoming impostor syndrome, allowing them to approach their life and work with more confidence and clarity.
Improved relationships: Participants will learn how to understand their own emotions, communication styles, and relationships, leading to stronger and more fulfilling connections with others.
Increased productivity: Participants will learn how to prioritise and manage their time effectively, helping them to be more productive and achieve their goals.
Improved well-being: Participants will learn how to cultivate positive habits, reduce stress, and increase overall happiness and well-being.

What to expect
✧ ✧
daily 15-30 min activities
step-by-step guidance
how to find the dosage that works for you
how to set an intention and a goal
how to prepare your mind and your environment to support your intention
how to optimise for neuroplasticity using microdosing
accountability
staying focused and on track
setting priorities and removing distractions
two private 1h sessions with Ana
downloadable worksheets
recorded meditations
access to safe medicine (Canada, US, Europe)
life-long, transferable skills
grounding techniques
systematic journaling
self-inquiry
breathing techniques for focus or grounding
life-time access




Note from the author, Ana Maria
I am so excited you had the courage and took the leap to invest in your transformation!
On some level, you already know that the way to change your life, relationships, and circumstances is to focus on the inner change.
That's the one area you will always have control over. It won't be easy, it won't be comfortable, and you will fail more than once; but I promise you it will all be worth it.
The best predictor of success has always been consistency, a flexible mindset (openness to challenge your belief systems and trade the limiting ones for better ones), the willingness to go from fail to fail without the loss of enthusiasm, and the ability to re-write the story you tell yourself about yourself when things get hard.
Changing your future life starts with choosing something else in this present moment.
Those are your best odds for creating a different life for yourself.
Never give up on yourself, and don't allow outside circumstances to control your life anymore.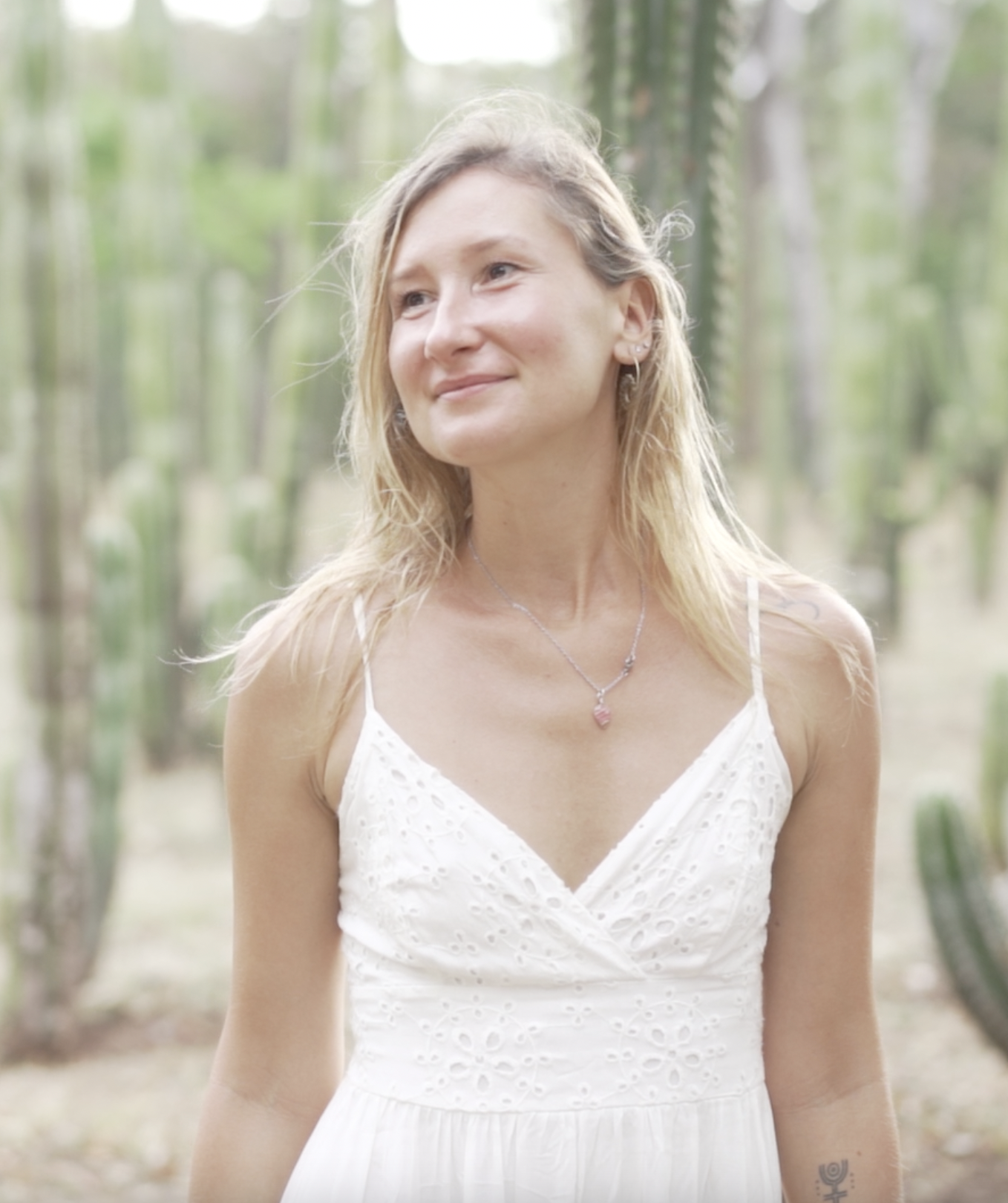 30-day to mastering microdosing and your mindset challenge
✧ course curriculum ✧
Check your inbox to confirm your subscription